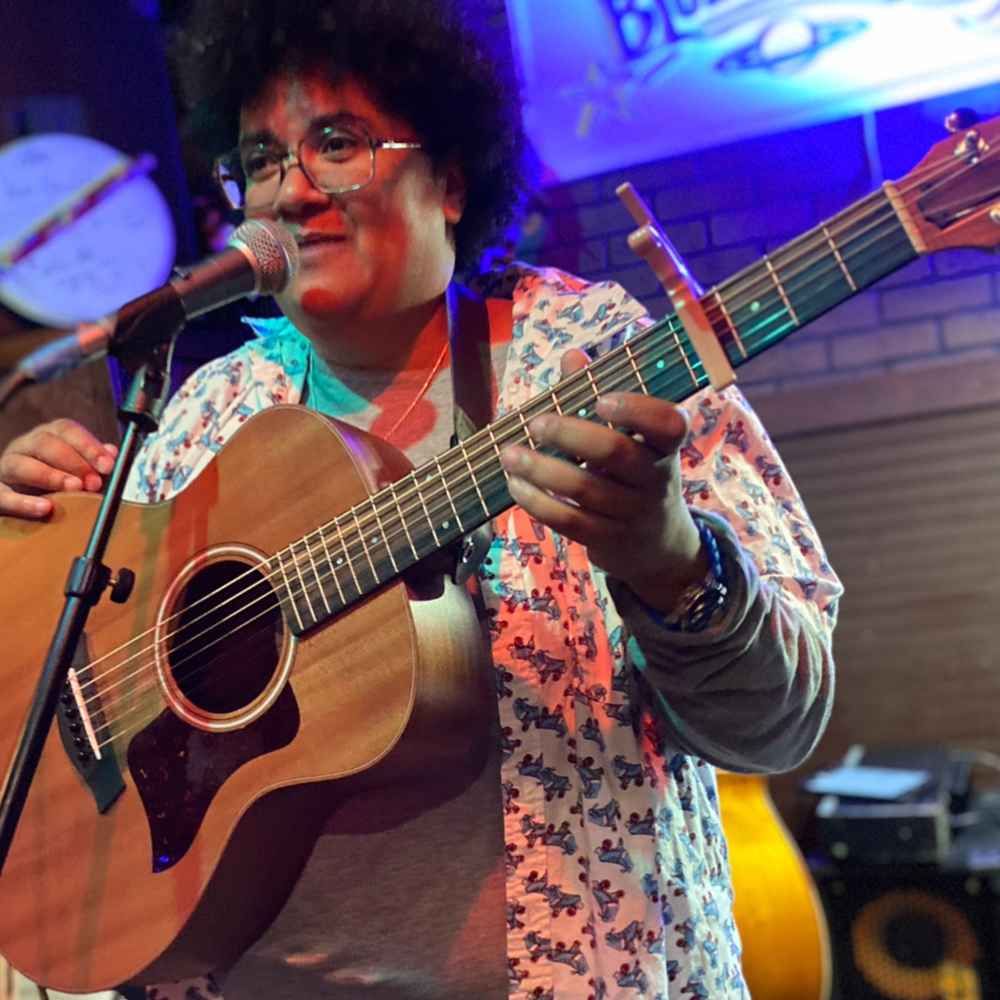 Meet Jennifer
Musician and Songwriter
Meet Jennifer Msumba. Author of Shouting At Leaves, award winning filmmaker and musician who was raised near Boston, Massachusetts. In the 1980's, things weren't always easy being the only black kid in school. Taking up the violin in third grade, she found a safe place and thrived with the other kids and instructors in the orchestra program. Jennifer is on the autism spectrum and her original songs stem from that unique lens. They are positive, fun and upbeat while weaving a baseline of grit and strength born through adversity. Jennifer shines an infectious light wherever she goes and will warm your heart with her music. Her following might be small for now, but her message is mighty. Jennifer is one to watch.
"

Stop apologizing for taking up space in this world...You belong here as much as anyone else" - Mom
Press
Variety- 'Fish Don't Care' Takes Top Prize at Easterseals Disability Film Challenge
Creative Loafing Tampa Bay- "Tampa Bay artist Jennifer Msumba spotlights neurodiversity and empathy in new film"
Bay News 9- "Bay Area autistic filmmaker gets professional help with next project"
SRQ Magazine-  "Songstress Jen Msumba Overcomes Adversity with Full-Length Album"
The Bradenton Times- "Music Compound to Highlight Local Artists"
Sarasota Magazine- "Jennifer Msumba Draws From Her Autism to Create Messages of Hope"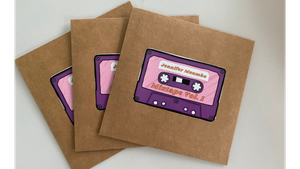 Past/Upcoming Shows
April 8, 2022- Jennifer Msumba, Michael Bakan and Jack Straub @Blue Tavern, Tallahassee Florida
April 9, 2022- Jennifer Msumba @Word of South Festival of Literature and Music, Tallahassee Florida
August 11, 2022- Jennifer Msumba @Studio620, St. Petersberg Florida 
 February 1, 2023- Jennifer Msumba @Bower School of Music Tobe Recital Hall, Ft. Meyers Florida
April 12, 2023- Jennifer Msumba @EastCo Retreat speak/perform, Skamania Washington
April 30, 2023- Jennifer Msumba @Gasparilla Music Festival, Tampa Florida
UPCOMING
September 19, 2023- Jennifer Msumba @Willamette River Cruise Eastco, Portland Oregon